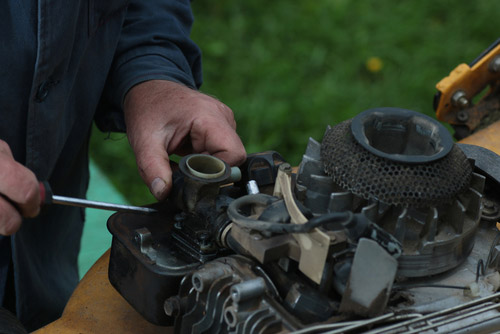 Having lawn care equipment that works properly and effectively means being able to keep your property in prim, pristine condition. At North Lakeland Lawn Equipment, we want to help you make sure your equipment is always functioning at its best. To do so, we offer a wide range of services, explained below.
Repair Services
We specialize in offering lawn equipment repair in Lakeland, FL for a wide range of necessary equipment. Our capabilities extend to all of the following items:
Lawn mowers
Trimmers
Edgers
Blowers
Chainsaws
Pressure washers
Generators
Go karts
Golf carts
Utility vehicles
Depending on the specific issue you're dealing with, we can offer a number of restorative solutions that get your equipment back into full working condition. Our chief focus is on equipment and small engine repair in Lakeland, FL, however we can also replace damaged components, troubleshoot unknown issues and repair mechanical issues of all types.
Maintenance Services
In addition to repairs for your equipment, we're also your go-to destination for maintenance. We offer general oil and fuel services, as well as sharpening for blades, in addition to equipment-specific maintenance services.
Parts and Components
If you're looking for equipment and lawn mower parts in Lakeland, FL, look no further than North Lakeland Lawn Equipment! We're here to provide you with all of the following items:
Lawn mower parts
Small engine parts
Handheld equipment parts
Pressure washer supplies
Not only do we have the biggest and best selection of lawn care equipment parts in the area, our stock is comprised of parts from a huge number of different manufacturers, including the following industry-leading names:
Ariens
Craftsman
Cub Cadet
Husqvarna
Honda
John Deere
Poulan
Snapper
Troy-Bilt
Dixie Chopper
Ferris
Grasshopper
Gravely
Hustler
Scag
Toro
Redmax
Shindiawia
Stihl



















Sales
Here at North Lakeland Lawn Equipment we are proud to introduce that we are now carrying a full-line of Makita products! We will be carrying a large selection of 18 volt, battery-powered, Makita lawn equipment, including:
Chainsaws
Hedgetrimmers
Trimmers
Blowers
Circular Saws
Drills & Impacts
And More!
Stop by today and consult with our knowledgeable staff about your needs and we'll make sure you're making an investment in a quality product. For more information about any of the products or services we're able to offer you, please contact us today by calling 863-858-5296.